"RAISED IN EASTSIDE OF LONG BEACH, CA. HE'S CHALLENGED ADVERSITY, FIGHTING FOR HIS PEOPLE, NEVER GIVING UP & THAT IS THE KHMER WAY"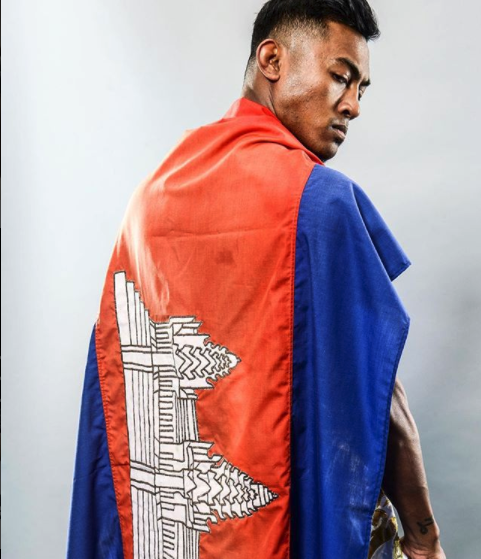 With a fight moniker of "The Prince of Cambodia", 22 year-old professional Muay Thai fighter, Sovankesa Som, isn't one to quietly fade into the background. Som, may not literally be a prince, but his authority in the ring leaves no doubt: he's in the game to leave his mark.
Training out of Inglewood by way of Cambodia under the coaching of Kru Rod McKiver, Som takes great pride in his roots, and his strong sense of self. It was this undeniable pride of nation and bloodline that spearheaded the Satra design.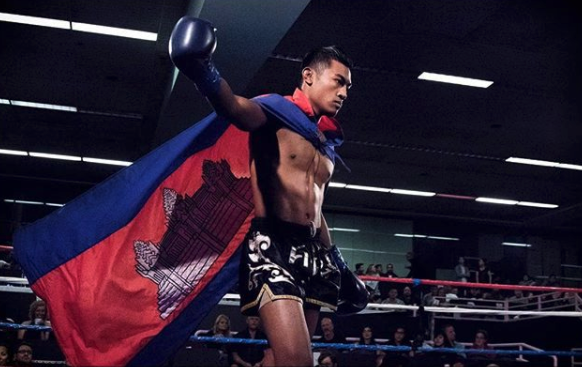 "I've been through tough battles and wars, I been knocked down but always got back up!"
The skull-like face is the focal point of the design, masked with a yak bandana of an other-worldly demon that altered his destructive path to achieve nirvana.
Radiating off the facial imagery are lightning bolts representing the knowledge and energy the mind emits when it is in a state of complete focus and determination.
Acting as a protective ring around the face is the sak yant calligraphy, the Thai prayers bestowing protection, success, and luck.
Written By: Jumana Bississo IG: Joujou55